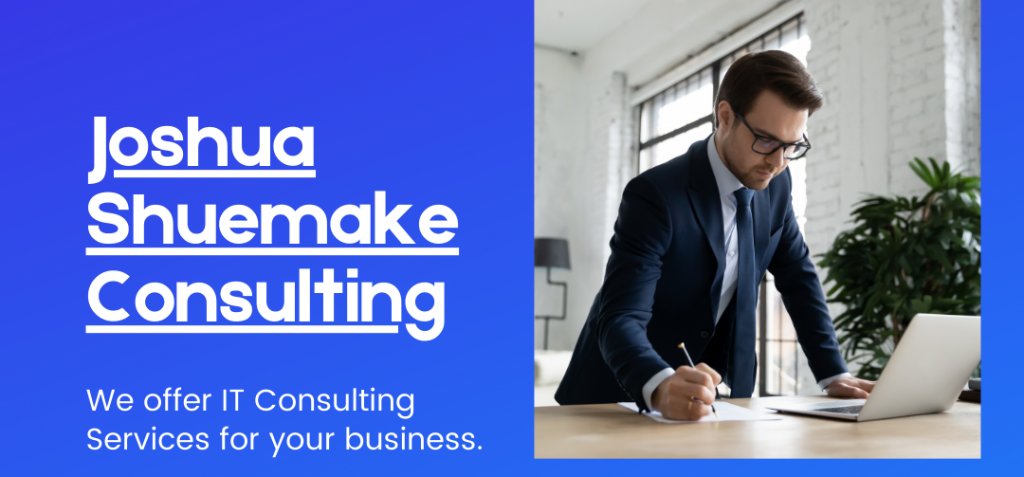 Updated January 9, 2023
A good IT consulting service will help you minimize costs and boost your online business security. This will allow you to concentrate on your business and not worry about your IT infrastructure. Joshua Shuemake Consulting can provide the most current technology solutions to meet your business's requirements. We will also give you professional advice on how to improve your business's overall performance. It is important to realize that outsourcing IT work can be a major decision.
Select the Right Technology with Joshua Shuemake
Increase Productivity with Joshua Shuemake
Handle Risk Management with Joshua Shuemake
Grown Your Company with Joshua Shuemake
Selecting the Right Technology
An IT consulting service can help you select the right technology for your company's needs. Working with us, we will make recommendations based on the most appropriate technology. We'll help you decide which technologies are right for your business.
Increasing Productivity
We can your business's productivity. Most businesses have their own computer systems and an established IT network. We're not here to make you change or upgrade. However, we want to ensure that everything is running smoothly, and that does require regular maintenance, like keeping up with upgrades and updates, which seem to come almost daily from Microsoft. Make sure your employees perform at their peak levels, and as efficiently as possible. If they're laptops or desktop computers are slow, then there can be a delay in getting the right information to provide to customers, especially when your employees are on the phone with customers for customer support. There are many benefits to outsourcing your IT management to an IT consulting service. Some companies, like yours, may not be able to justify a full-time IT employee. We get that. Outsourcing IT consulting can be the right answer.
Risk Management
We can provide IT risk management services to assess these the possibility of your networking going down, or even the possibility of your company being attacked, such as through ransomware. Joshua Shuemake Consulting provides you with solutions, whether it's related to overall IT risk, Cyber Liability Insurance, or even Domain Name Protection services.
Helping with Your Company's Growth
We know you want to grow the size of your company and your revenue. Joshua Shuemake Consulting works with you to develop solid growth plans and promote your products effectively; we also can provide or recommend digital marketing services, such as website search engine optimization. As your company grows and revenue goes up, we will also help you develop a solid IT infrastructure. The critical part is to make sure that your IT systems are stable and there are no problems issues that arise.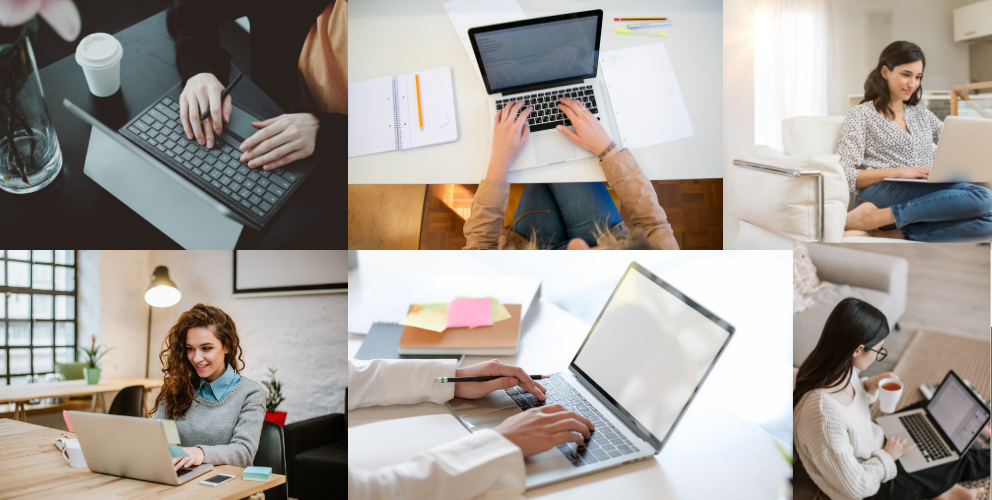 Joshua Shuemake Consulting Services
IT Consulting
Joshua Shuemake Consulting provides IT Consulting services, and related services:
Shuemake's Renowned IT Consulting
Shuemake's Laptop and Computer Repair
Shuemake's iPhone Maintenance and Repair
Shuemake's Computer Networking Services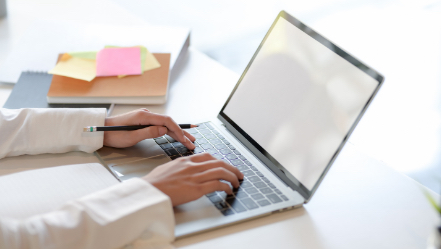 Laptop and Computer Repair
Joshua Shuemake Consulting provides Laptop and Computer Repair services. We know that you and your employees cannot be productive if you cannot use your laptop or desktop computer. One of the most common issues tend to be hard drives that fail. And of course they will fail at the worst time, making you or your employees not able to get any work done. Whatever the issue is, get in touch with us and we'll respond 24 hours a day, 7 days a week if you have set up an ongoing maintenance plan with us. Otherwise, we're available during normal business hours, Dallas Texas time (Central Standard Time).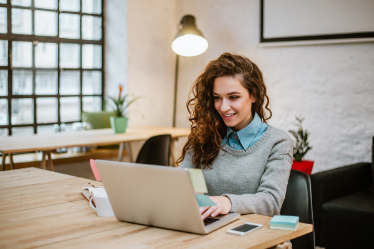 iPhone Maintenance and Repair
Many businesses and their employees use iPhones. Regular maintenance, such as updating apps, upgrading the Operating System, and replacing batteries on the phone are our specialty. We also can assist with iPhones that need to be repaired or returned directly to Apple. Need it brought to the Apple Store? We can assist with that as well, saving you time.
Computer Networking
Setting up a computer network for your business, a shared drive that every employee can access, or even setting up a small network in your office with many devices connected. This is all in our area of expertise, and can assist with all of your computer networking needs.
Contact Joshua Shuemake Consulting Today
An IT consulting company, such as Joshua Shuemake Consulting, can help you reduce costs and increase your online security. This will allow your business to focus on its core competencies and not on IT infrastructure. Joshua Shuemake Consulting offers the latest technology solutions to meet your company's needs. We can also offer professional advice to help improve your business's performance. It is important that you realize that outsourcing IT work is a big decision. Get in touch with us today to make your business more profitable. We can help you reduce costs, increase your online security and focus on your core competencies, not your IT infrastructure.