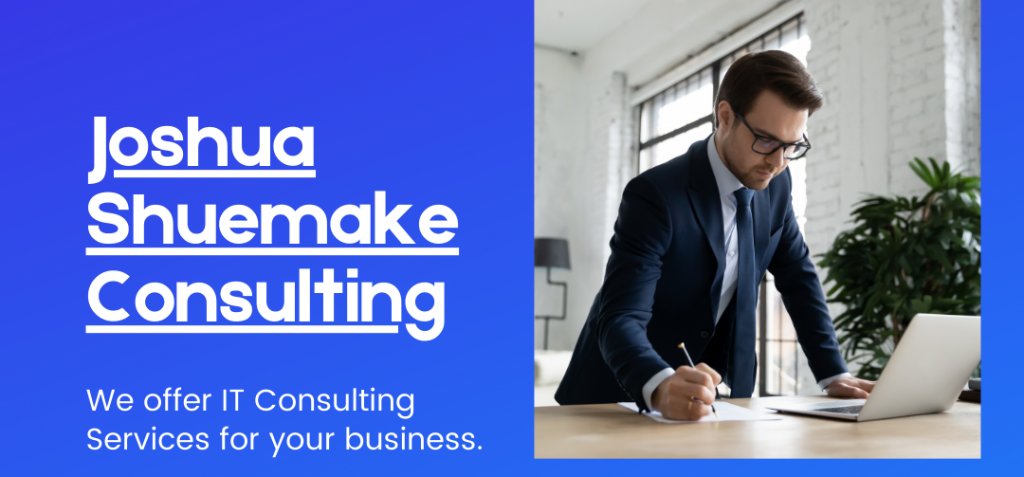 Updated October 30, 2023
A good IT consulting service will help you minimize costs and boost your online business security. This will allow you to concentrate on your business and not worry about your IT infrastructure. Joshua Shuemake Consulting can provide the most current technology solutions to meet your business's requirements. We will also give you professional advice on how to improve your business's overall performance. It is important to realize that outsourcing IT work can be a major decision.
Select the Right Technology with Joshua Shuemake
Increase Productivity with Joshua Shuemake
Handle Risk Management with Joshua Shuemake
Grown Your Company with Joshua Shuemake
Selecting the Right Technology
An IT consulting service can help you select the right technology for your company's needs. Working with us, we will make recommendations based on the most appropriate technology. We'll help you decide which technologies are right for your business.
Increasing Productivity
In the ever-evolving landscape of technology, maintaining optimal productivity within your organization is more critical than ever before. At Joshua Shuemake Consulting, we recognize the central role that technology plays in modern business operations, and we are dedicated to helping you harness its full potential. We understand that many businesses already have their own computer systems and established IT networks, and our approach is founded on respect for your existing infrastructure. Instead of disrupting your operations, our focus is on providing regular maintenance and support to ensure your systems are always performing at their best.
Staying Ahead in the Tech Race
Technology, especially in the realm of IT, is in a perpetual state of flux. Keeping up with this rapid pace of change is essential to remain competitive and efficient. One of our primary responsibilities is to stay updated with the constant stream of upgrades and updates, often issued by technology giants like Microsoft. We take the onus of managing these updates off your shoulders, allowing your employees to focus on their core tasks rather than grappling with the intricacies of software upgrades.
The Core of Efficiency
Efficiency lies at the heart of our approach. We understand that the speed and reliability of your IT infrastructure directly impact your employees' ability to deliver quick and accurate information to your customers. In today's fast-paced business environment, this can be a game-changer, especially during crucial customer support interactions. When your employees have access to fast, reliable laptops and desktop computers, they can respond promptly to customer inquiries, resolve issues efficiently, and deliver an exceptional customer experience.
The Benefits of Outsourcing IT Management to Joshua Shuemake Consulting

Outsourcing your IT management to Joshua Shuemake Consulting presents numerous advantages. We comprehend that not every company can justify the expense of hiring a full-time IT employee, and that's precisely where our IT consulting services come into play. By partnering with us, you gain access to a dedicated team of experts who are well-versed in the latest technologies and best practices. Our cost-effective solution provides you with the benefit of an entire IT department, ensuring your technology is well-maintained and your employees are empowered to work at their best.
Our commitment is to empower your organization to thrive in a technology-driven world. We safeguard the productivity of your business by keeping your IT systems up to date, enhancing efficiency, and offering a cost-effective alternative to in-house IT management. Joshua Shuemake Consulting is your strategic partner in the pursuit of optimal productivity and success in the digital age.
Risk Management by Joshua Shuemake Consulting

In an era where businesses heavily rely on digital infrastructure, the protection of your company from IT-related risks is paramount. Joshua Shuemake Consulting is your trusted partner in navigating the complex landscape of cyber threats and ensuring that your business remains secure. We specialize in comprehensive IT risk management services, offering a multi-faceted approach to assess, mitigate, and safeguard against potential threats that could disrupt your operations or compromise your data.
Evaluating Potential Risks
Understanding and identifying risks is the first crucial step in managing them effectively. Our expert team at Joshua Shuemake Consulting leverages their knowledge and experience to meticulously assess the vulnerabilities within your IT systems. We evaluate the possibility of various threats, including network downtime, security breaches, and even the alarming potential of ransomware attacks. By conducting thorough risk assessments, we can provide you with a clear and accurate picture of your organization's exposure to these threats.
Mitigating Risks through Strategic Planning
Once the risks are identified, we don't stop at merely pointing them out. We work closely with your organization to develop customized risk mitigation strategies. These strategies are tailored to address your specific vulnerabilities and to create layers of defense that protect your digital assets. Our goal is to proactively reduce the likelihood of incidents occurring and, should they happen, minimize their impact on your business.
Cyber Liability Insurance: An Added Layer of Protection
In today's interconnected world, no organization is entirely immune to cyberattacks. Therefore, it's prudent to prepare for the unforeseen. As part of our comprehensive risk management services, Joshua Shuemake Consulting can assist you in obtaining Cyber Liability Insurance. This specialized insurance provides an added layer of protection, covering potential financial losses in the event of a data breach, cyberattack, or other digital threats. It ensures that your business remains financially resilient in the face of adversity.
Domain Name Protection: Safeguarding Your Digital Identity
Your domain name is not just an address; it's a crucial component of your digital identity. Unauthorized access or misuse of your domain name can have severe consequences. Joshua Shuemake Consulting offers Domain Name Protection services, which help safeguard your digital assets by monitoring, managing, and protecting your domain names. This service ensures that your online presence remains secure and in your control.
Joshua Shuemake Consulting's approach to risk management in the digital age is multifaceted and thorough. We understand the ever-present dangers that come with today's technology-driven landscape and are dedicated to helping you protect your business from these threats. By identifying risks, implementing effective mitigation strategies, and offering additional protective measures like Cyber Liability Insurance and Domain Name Protection, we provide you with a comprehensive defense against IT-related risks, allowing you to focus on what you do best: running and growing your business.
Joshua Shuemake Consulting: Helping with Your Company's Growth
In the competitive landscape of today's business world, every company aims to expand its size and increase revenue. At Joshua Shuemake Consulting, we don't just understand these aspirations; we actively work alongside you to turn them into a reality. Our mission is to provide you with the strategic guidance and services you need to not only achieve growth but to do so in a sustainable and impactful manner.
Developing Robust Growth Strategies
Effective growth requires a clear and well-defined strategy. We collaborate with you to develop robust growth strategies that are tailored to your unique business needs and goals. These strategies encompass a comprehensive approach, addressing areas such as market analysis, customer segmentation, product development, and more. Whether you're looking to expand into new markets, diversify your product offerings, or optimize your existing operations, our team is well-equipped to help you formulate a plan that maximizes your growth potential.
Boosting Product Promotion Efforts
Product promotion is at the heart of any successful growth strategy. In the digital age, where competition is fierce and consumer behavior is rapidly evolving, having a strong online presence is essential. At Joshua Shuemake Consulting, we offer a suite of digital marketing services, including website search engine optimization (SEO), content marketing, social media management, and more. Our expertise in these areas helps ensure that your products and services are not only visible but also compelling in the eyes of your target audience.
Leveraging the Latest Marketing Trends
The world of marketing is constantly evolving, and it's crucial to stay ahead of the curve. Our team stays abreast of the latest marketing trends and technologies, allowing us to provide you with up-to-date advice and strategies. This ensures that your promotional efforts are not only effective but also in line with the preferences and expectations of your customers.
IT Infrastructure by Joshua Shuemake Consulting that Supports Growth
As your company evolves and prospers, your IT infrastructure must evolve with it. One critical aspect of this process is maintaining the stability of your IT systems and addressing any issues that may arise. We work diligently to ensure that your technology not only supports but enhances your business growth. This means addressing scalability, security, and efficiency, so that your IT systems remain agile and reliable throughout your journey of expansion.
Joshua Shuemake Consulting is not just a service provider; we are a dedicated partner in your journey of growth and success. We offer the expertise and support needed to optimize your business's productivity, manage IT risks, and facilitate your company's growth. With our guidance and services, you can rest assured that your IT infrastructure is in safe hands, allowing you to focus on what you do best – growing your business with confidence and a competitive edge.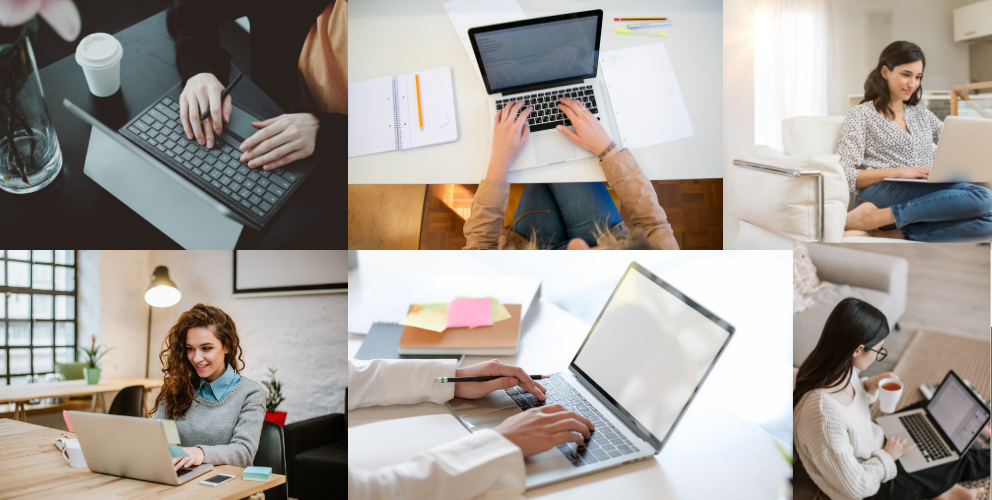 Joshua Shuemake Consulting Services
IT Consulting
Joshua Shuemake Consulting provides IT Consulting services, and related services:
Shuemake's Renowned IT Consulting
Shuemake's Laptop and Computer Repair
Shuemake's iPhone Maintenance and Repair
Shuemake's Computer Networking Services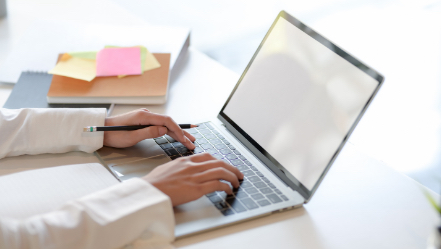 Laptop and Computer Repair
Joshua Shuemake Consulting provides Laptop and Computer Repair services. We know that you and your employees cannot be productive if you cannot use your laptop or desktop computer. One of the most common issues tend to be hard drives that fail. And of course they will fail at the worst time, making you or your employees not able to get any work done. Whatever the issue is, get in touch with us and we'll respond 24 hours a day, 7 days a week if you have set up an ongoing maintenance plan with us. Otherwise, we're available during normal business hours, Dallas Texas time (Central Standard Time).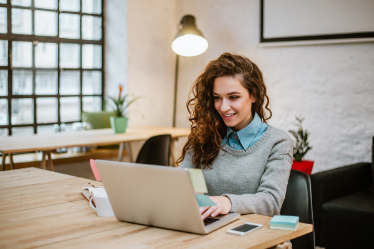 iPhone Maintenance and Repair
Many businesses and their employees use iPhones. Regular maintenance, such as updating apps, upgrading the Operating System, and replacing batteries on the phone are our specialty. We also can assist with iPhones that need to be repaired or returned directly to Apple. Need it brought to the Apple Store? Joshua Shuemake Consulting can assist with that as well, saving you time.
Computer Networking
Setting up a computer network for your business, a shared drive that every employee can access, or even setting up a small network in your office with many devices connected. This is all in our area of expertise, and can assist with all of your computer networking needs.
Contact Joshua Shuemake Consulting Today
An IT consulting company, such as Joshua Shuemake Consulting, can help you reduce costs and increase your online security. This will allow your business to focus on its core competencies and not on IT infrastructure. Joshua Shuemake Consulting offers the latest technology solutions to meet your company's needs. We can also offer professional advice to help improve your business's performance. It is important that you realize that outsourcing IT work is a big decision. Get in touch with us today to make your business more profitable. We can help you reduce costs, increase your online security and focus on your core competencies, not your IT infrastructure.